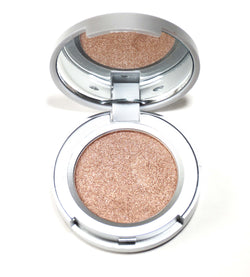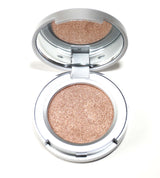 Araza Fruit + Citrus Infused Eyecolor
Pop those peepers with this highly pigmented pressed eyecolor. Glides on smoothly and enhances natural beauty that lasts 'til the day's done. Its organic ingredients pack a potent punch. Orange wax-emollient protects from environmental toxins. Broccoli seed oil firms up your under-eye skin. MCT oil prevents the appearance of wrinkles. Put your eyes on a roll with stunning color that's more than skin deep.
What is it? Soft pressed powder eye shadow
Benefits-
💧Hydrating
🌿Vitamin, mineral & anti-oxidant rich from organic skin superfood ingredients, healthy fats & natural earth minerals 
👀 Safe for sensitive eyes
🔨Blendable & buildable 
HYPOALLERGENIC l PARABEN FREE l FRAGRANCE FREE l SUITABLE FOR ALL SKIN TYPES l VEGAN l CRUELTY FREE l ORGANIC + WILD PICKED INGREDIENTS l MADE FRESH IN SMALL BATCHES  
With an eyeshadow brush blend onto eyelids. Mix and match colors for a look that makes eyes pop.
our ingredients are packed with purpose:
Boron Nitride- Made from Boron, an essential plant nutrient, creates a soft focus look
Wild Picked Eugenia Stipitata (Araza Fruit) Extract- 2x the amount of vitamin C as an orange and rich in polyphenols. Its high anti-oxidant content is anti-aging and protective.
Certified Organic Citrus Aurantium Amara (Orange) Wax- Anti-microbial, vitamin and mineral rich, provides protective barrier to skin
Non-Nano Zinc Oxide- Natural SPF
Sericite- Finer version of mica, a natural mineral used for its light reflective properties
Certified Organic Broccoli Seed Oil- Boosts collagen production and cell turnover rate, packed with Vitamin A
Vegetable Derived Magnesium Stearate- A chelated mineral, Magnesium (mineral), Stearate (a salt or ester of a plant based fatty acid), improves skin texture
Certified Organic Capryllic/Capric Triglycerides (Coconut Oil Extract)
Silica- Absorbs oils, diffuses light, reduces pores & wrinkles
Non-GMO Lecithin from Helianthus Annuus (Sunflower) Seed Oil-  Supplies Vitamin B, skin rebuilder and restorer
Comfrey derived Allantoin- strong anti-inflammatory properties, promotes healing and skin regeneration
Natural Non-GMO Vitamin E- Wrinkle fighting
(+/- iron oxides, mica). 
2g