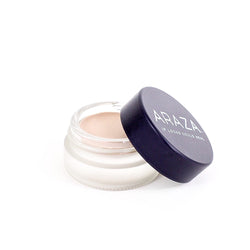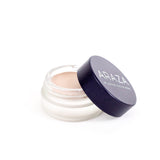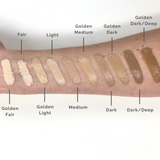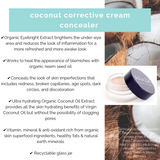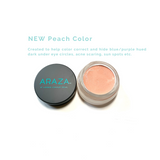 Coconut Corrective Cream Concealer
Thanks, you creamy-dreamy fixer-upper. Thanks for covering up my pesky blemishes. Thanks for hiding my embarrassing under-eye circles on rough-and-tumble mornings. Thanks for keeping me looking fresh and awake with your eyebright extract. You see this happy face? You did that.
Sample sizes are .5 grams and enough for 1-2 applications. 
What is it? A creamy, no-pull concealer that glides on smooth as butter to cover your pesky blemishes, highlight your assets or conceal dark under eye circles.
Benefits-
👀Eyes appear refreshed 
🌱Works to heal the appearance of blemishes 
💧Hydrating
🌿Vitamin, mineral & anti-oxidant rich from organic skin superfood ingredients, healthy fats & natural earth minerals 
✨Creates that 'Glow' 
☀️Natural SPF & element protection   
❤️Enhances YOUR natural beauty 
🌾Breathable & light-weight 
HYPOALLERGENIC l PARABEN FREE l FRAGRANCE FREE l SUITABLE FOR ALL SKIN TYPES l VEGAN l CRUELTY FREE l CERTIFIED PALEO l 95% ORGANIC INGREDIENTS l MADE FRESH IN SMALL BATCHES 
Concealing Blemishes: Pesky Blemish? No problem...Using Araza's Concealer Brush, take a medium amount of Coconut Corrective Cream Concealer and place the concealer directly onto the center of the blemish. Then gently blend the concealer lightly outward so the product fades into you skin.
Instant Eye Lift (conceal dark circles under the eye too!): Using a brush or fingertips, gently dab spots of concealer to the area under your eyes, starting with the inner corner of your eye (close to your nose) and working your way to the outer eye area. Go back and lightly blend in the concealer starting toward the inner corner of your eye and working outward. Use the concealer on the skin right between your inner eye and bridge of your nose, also on your eyelids for a bright-eyed look. 
Our ingredients are packed with purpose:
Non-GMO Organic Coconut Oil Extract -Provides deep, real moisture, anti-oxidant but without the potential of clogging pores.
Wild Picked Araza Fruit Extract- 2x the amount of vitamin C as an orange and rich in polyphenols. Its high anti-oxidant content is anti-aging and protective.
Non- Nano Zinc Oxide- Natural SPF
Certified Organic Beeswax- Locks in moisture and protects skin, allows skin to breath
Certified Organic Jojoba Seed Oil- Lightweight w/ anti-inflammatory properties, has been know to treat acne and skin conditions
Coconut Postbiotic- Antibacterial, antifungal, skin conditioning properties 
Certified Organic Argan Oil- Anti-aging, reduces wrinkles
Certified Organic Rosehip Seed Oil- Repairs sun-damage, discoloration and acne scars
Neem Seed Oil- Antibacterial, acne fighting
Non-GMO Natural Vitamin E Oil- Wrinkle fighting
Silica- Absorbs oils, diffuses light, reduces pores & wrinkles
Eye Bright Extract- Anti-inflammatory, astringent, reduces redness, swelling and eye area irritations
Certified Organic Carrot Seed- Packed with carotene & vitamin A, assists in cell growth & rejuvenation
(+/- Organic Essential Oil Blend, non-nano mica and iron oxides)
Full Size 5 grams
Sample Size .5 grams