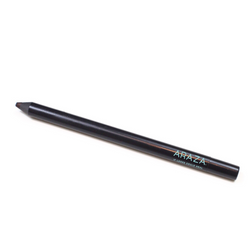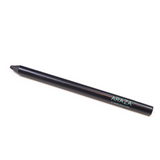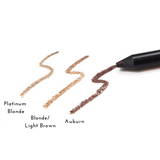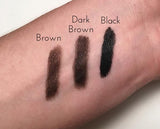 Avocado Butter Eye + Brow Pencil
Good with toast. Better with tortilla chips. But perfect with your eyelids?! Creamy avocado butter creates a moisturizing, no-pull eyeliner that glides on effortlessly for a soft natural look. Silky smooth, blendable, and packed with rich vitamins and essential fatty acids – this eyeliner is all you've avo wanted.
What is it? A soft pencil liner that is perfect for filling in brows or as an eyeliner
Benefits-
👀 Safe for sensitive eyes
☄️Glides on smooth and easy
🌱Promotes healthy hair growth
💧Hydrating
🌿Vitamin, mineral & anti-oxidant rich from organic skin superfood ingredients, healthy fats & natural earth minerals 
🌺Creates a natural look
HYPOALLERGENIC l PARABEN FREE l FRAGRANCE FREE l SUITABLE FOR ALL SKIN TYPES l VEGAN l CRUELTY FREE l PALEO FRIENDLY l ORGANIC + WILD PICKED INGREDIENTS l MADE FRESH IN SMALL BATCHES  
Use to line eyes or fill in eyebrows. 
Because we use absolutely no synthetic preservatives make sure to store this product in a cool, dry place. 
Our ingredients are packed with purpose:
Certified Organic Castor Wax- Thickener and moisturizing
Certified Organic Avocado Butter-Good healthy fat rich in Vitamins A,B,C,E as well as amino acids and potassium. Rehydrates and conditions skin
Wild Picked Araza Fruit Extract- 2x the amount of vitamin C as an orange and rich in polyphenols. Its high anti-oxidant content is anti-aging and protective.
Certified Organic Shea Butter-Rich in vitamins & essential fatty acids, intense moisturizer & skin revitalizer. Boosts collagen production
Certified Organic Castor Oil- Antifungal, fights against skin infections and bacteria
Certified Organic Jojoba Oil-Lightweight w/ anti-inflammatory properties, has been know to treat acne and skin conditions
Certified Organic Carnauba Wax- From the brazilian 'tree of life'. Gives smooth application, silky finish
Natural Non-GMO Vitamin E Oil- Wrinkle fighting, natural preservative
Certified Organic Coconut Extract- Provides deep and real moisture, anti-oxidant
(+/- Mica, Iron Oxides, Manganese Violet, Ultramarine)